About Us
We came together after schools closed because of the pandemic. We are all parents with kids in NYC public schools and saw first hand the challenges faced by caregivers in transitioning to remote learning. At the same time we found a fountain of knowledge, skills, expertise and compassion among New Yorkers who can offer their time to help others. We created this project to connect caregivers who need help with those who can help them.
We are an entirely volunteer-run group.  We have no funding (except for a little bit to pay for our domain name). If you are interested in supporting us with financial contributions, please contact hello@parentvolunteers.nyc.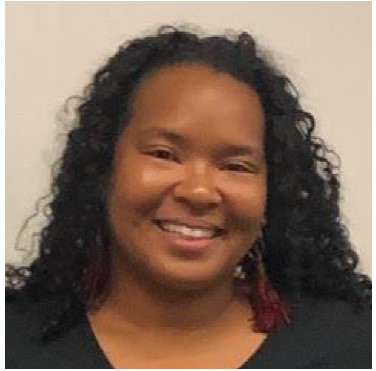 Rasheedah Harris
Rasheedah is an active Parent Leader, heavily involved in the PTA, SLT, CEC4, D4 Presidents' Council & CPAC. She has been a PTA Executive board member for 4 years at her daughter's school, TAG for Young Scholars, City-Wide G&T school in East Harlem. She is a parent participant of NYC's Critically Conscious Educators Rising program to help dismantle racism in schools. She also works with Parent Led organizations such as AQE (Alliance for Quality Education), CEJ (Coalition for Educational Justice) and PAC (Parent Action Committee). Rasheedah is an advocate for equity in education and a community builder.
---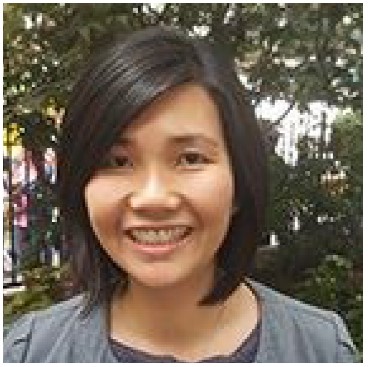 Vanessa Leung
Vanessa joined CACF, the Coalition for Asian American Children and Families, as Co-Executive Director in April 2017. CACF is focused on improving policies, funding, and resources to positively impact the lives of the most marginalized in the diverse Asian Pacific American community through advocacy, coalition building, and leadership development. She has served the education community through her career, advocating on behalf of Asian Pacific American students and English Language Learners in New York City public schools. She was appointed by Mayor Bill de Blasio to the Panel for Educational Policy and has been Chair of the PEP since January 2014.
---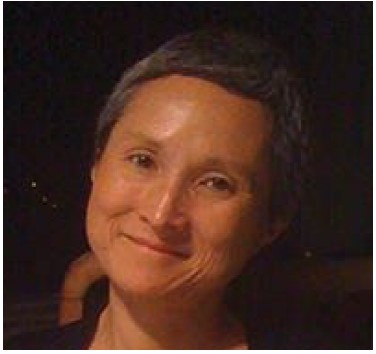 Shino Tanikawa
Shino has been a public school parent since 1999 and has served on Community Education Council District 2 since 2009. She has served as a Co-President or Treasurer for 4 different PTAs and a parent member of the School Leadership Team at 5 different schools. She is also a member of the Board of the NYC Kids Political Action Committee. She is currently co-chair of the Education Council Consortium, which is an organization comprised of current and former members of Community Education and Citywide Councils.
---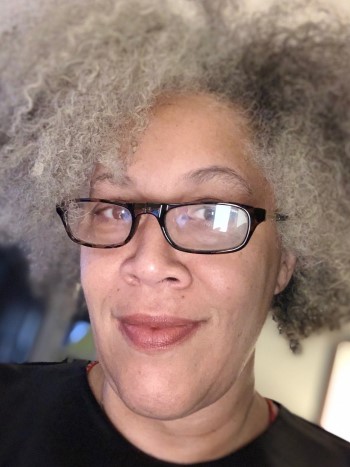 Elizabeth Simmons
Elizabeth has been a parent leader since her oldest started elementary school. She has been involved in various roles: PA Vice President, PA president, SLT President, President's Council Secretary and most recently as a CEC member for District 4, East Harlem. She is currently an honorary member of the Education Council Consortium.
---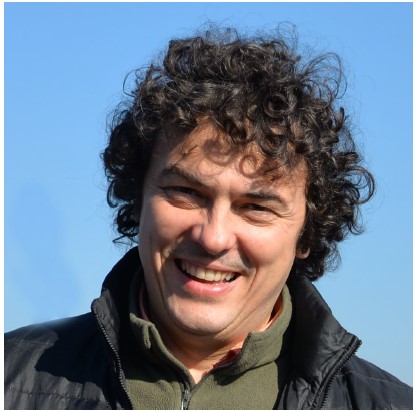 Marco Battistella
Marco has been a community activist since his teen years! In those years he tackled youth rights, immigration rights, and human rights in general. Starting in 2007, the year his older daughter entered school, much of his activism focus has been around public schools and education justice.
He has served in multiple roles in his kids school PTA's, in District 1 CEC and President Council (District 1 covers the East Village, the Lower East Side and a portion of ChinaTown). Marco is presently the Co-Chair of the Chancellor's Parent Advisory Council.
---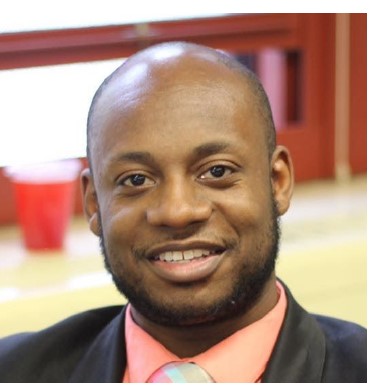 NeQuan McLean
NeQuan C. McLean is the President of Community Education Council #16 in Brooklyn, which serves Bedford Stuyvesant and the Co-Chair of the Education Council Consortium, which includes parents and community members who have been elected or appointed to serve on District and Citywide Community Education Councils across New York City.
Mr. McLean's long career of youth, educational and community service began with his involvement as a senior level administrator for Family Dynamics, a division of SCO Family of Services – where he supported various youth and family programs for more than 10 years. He served as Board Chair for the 1City Youth Project, which provided sports, arts and educational programs and services for underserved children across New York City and ultimately became an active member of his children's Parent Teacher Associations. These activities of service ultimately led him to become a member of the NYS Title I Committee of Practitioners, the PTA Link Advisory Board, the Citywide School Diversity Advisory Group and the Fair Student Funding Task Force.
An Elder at Abundant Life Church, Mr. McLean continues to serve the community championing the needs of underrepresented children and families through the employ of his faith, strong values and extensive knowledge of local, city and state resources. He is the co-owner of NCM Events, a firm specializing in the production of high-quality special events and continues to offer his expertise to an array of community based projects. He continues to reside in Bedford-Stuyvesant with his wife Tiffany, and his four children Jade-Nijia, Jay-Len, Jashae and Jairus.
---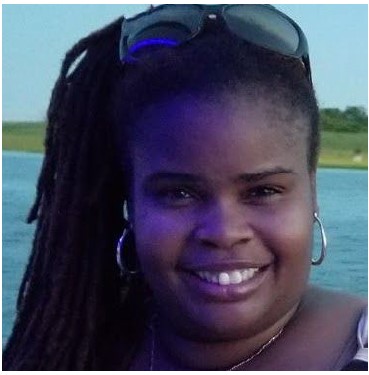 Sheree Gibson, CMP
Sheree is a parent volunteer with history of working with youth and education policy. She followed her father's example by getting actively involved in her child's schools from Day 1 of nursery school. Sheree took his legacy to the next level by stepping up to leadership roles in her child's school, in her community districts, on the city level and statewide — advocating for the parent voice in education. With a view of parents as assets, strong belief in their ability to impact their children's education and schools, Sheree works to empower parents and build their capacity through a variety of leadership roles.
Through her own consulting company, Sheree manages strategy, marketing and event design for a variety of clients. Her years of experience in marketing, strategic planning, meetings and events inform her service as Founding President of the PS 360Q Parent-Teacher Association; President of the District 29Q Presidents' Council; Member and 2018-2019 Co-Chair of the Chancellor's Parent Advisory Council (CPAC); and NYC Parent representative of the NYSED Title I Committee of Practitioners (Title I COPS).
Sheree is proud to represent parents on citywide topic-driven committees such as the Fair Student Funding Taskforce; the Community Education Councils (CEC) Elections Taskforce and the 2019-2020 DOE Comprehensive Education Plan (CEP) Workgroup.
Sheree is a certified meeting professional (CMP); an active member and leader in event and marketing associations; and a graduate from the State University of New York at Albany where she earned a BA in English. Sheree and her daughter are proud residents of her beloved borough Queens.
---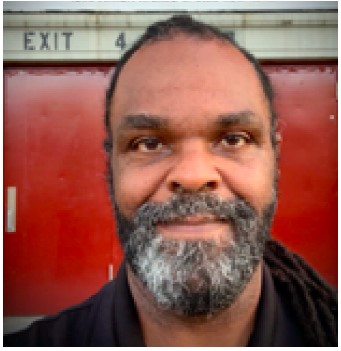 Tom Sheppard
Tom has been an advocate for public education in District 11 for several years. His focus is expanding parental engagement and leadership by promoting opportunities for parental participation wherever and whenever possible. He believes that our children succeed when parents are active participants in their children's education.
Tom has volunteered his time and is a member of the NYC ACS Head Start Policy Council, Recording Secretary for the Susan E. Wagner Preschools Board of Directors, Title I Parent Representative, and member of the School Leadership Team at PS 41 in the Bronx. In these roles, he has worked with community leaders to address issues related to elevated levels of lead in water fountains, renovations to the bathrooms, and expanding access to technology for the students at PS 41. As a member of the Susan E. Wagner Preschools Board of Directors, he partnered with local preschools and PS 41's Administration to develop a transition program to reduce the stress that preschoolers may experience when entering kindergarten. He worked with PS 41's principal and partnered with NYC Councilman Andy King's Office to fund the expansion of access to technology in the classroom. He personally volunteered several hundreds hours over 3 years to help develop a digital classroom program at PS 41 by configuring and deploying over 400 iPad devices to all of the classrooms in the school.
Tom also volunteered his time by personally facilitating and funding a photography club at PS 41 for an entire school year, and giving each student that participated in the club a digital camera to continue exploring the world of digital photography.
Tom lives with his family in the Bronx, is a dad to 5 children, including 3 that are currently attending NYC Public Schools in District 11. He is a United States Navy Veteran, and attended NYC Public Schools, including PS 152, IS 131, and Brooklyn Technical High School.
---